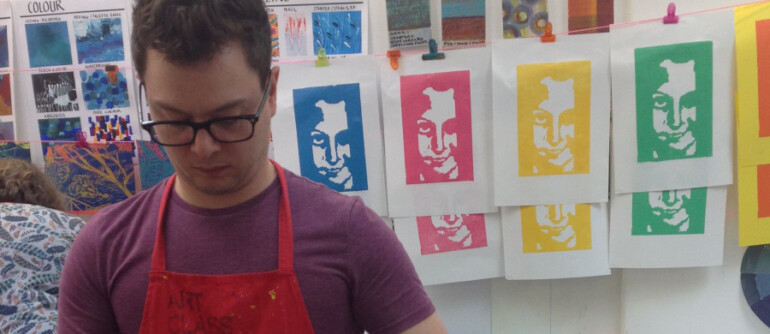 Printmaking Lab Member
Attend: WORKSHOP 1 and WORKSHOP 2 AS A PRINTMAKING LAB MEMBER!
One session  £30
Block of 7 sessions £200
Time
14.00 – 17.00
Days of Week
Saturdays
Tutor:
n/a
Course Description
This is an ideal option for students with previous experience who don't need any tuition and are working on their personal projects and are happy to share and use studio printing facilities.
Individual projects require some understanding and experience in the process you wish to work in. It also requires an independence in creating ideas and method of printing used. For that reason, this membership is not suitable for beginners. The beginners should attend Workshop 1 + Workshop 2 first.
This is designed to offer our regular attendee a more flexible 'drop in' way to using facilities of the studio while working on an individual project. You will have the access to print studio and guidance when needed.