All children's classes are run by our lovely tutor Rebecca.
We offer:
Taster art session
Art for children, 7-16 (5 or 10 weeks sessions)
Art for small children, under 7 (5 or 10 weeks sessions)
Half term art workshop
Summer school
Arty birthday parties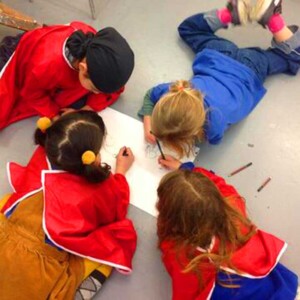 Taster art session
Try our art classes for children before you book Children art class course
We offer 1.5 hour session
Art Course for children (7-16 year old)
All levels and abilities welcome, and all materials will be provided.
Classes can be booked as block of 5 or block of 10.
All classes will be taught by our tutor Rebecca Fisher.
Our school year consists of 3 terms.
Each Term = 10 weeks
Art Course for small children ( under 7)
Little ones are artists too and here they can make as much mess as they like!
The class is at 2pm – 2.45pm on Sundays.
Classes can be booked as block of 5 (£49.99) or block of 10 (£99.99)
Half Term  & Easter Holiday art classes
Holidays are for creating! Art Class London offer half-term art classes for children and young people aged 7-16. Book your child's place quickly to give them a chance to explore a wide range of new techniques, unleash their creativity and have fun as the summer holidays begin. Enrolling for multiple sessions will also provide a great opportunity to develop the skills learned and confidence gained, and/or build up a varied sketchbook and portfolio.
Half term: Monday 30 May – Friday 3 June 2022
Easter holiday: Monday 4th April – Friday 8th April
Time:
11.00 – 13.00
14.00 – 16.00
Fee: £25 / 2 hour session
Summer School 2022
More info coming soon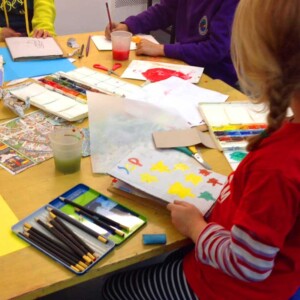 Please note:
• All classes are aligned with school's half term times.
• The safety and security of your kids is our utmost priority.
• Our tutor, Rebecca, is CRB checked. She has extensive experience in using varied techniques and highly developed interpersonal skills to support people in realising their learning goals and projects.