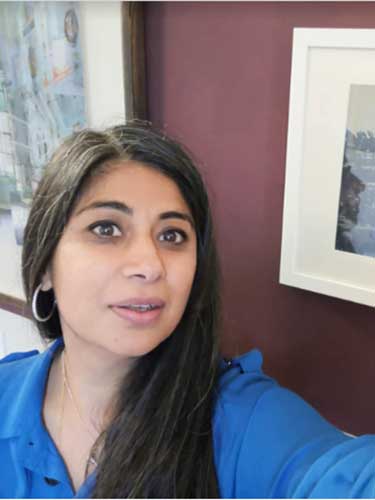 Manvit
Lino printing tutor
Brief info
Personal Statement:
As an experienced and reflective art teacher of twelve years, I have taught a range of Art and Design courses in several urban schools rich in diversity and needs. My extensive knowledge and experience have enabled me to leave a positive impact on the departments I have worked in. A consistently 'Good to Outstanding' teacher my lessons are carefully planned with excellent differentiation. I have created engaging lessons where students not only make good progress but also learn to manage their distractions. My understanding of individual students is at the heart of my teaching and as a result, I have maintained lasting relationships.
Professional Achievement
Recently published photograph on Guardian Online as part of the article 'Wildlife through the window'. Readers were asked to send in photographs from around the world of urban wildlife taken from their homes during lockdown (April 2020)
My original lino cut is currently being displayed as part of the current exhibition at Osterley House as well as having a reproduction of it outdoors near the middle lake.
1. Education and Qualifications
o  PGCE in Art and Design, Middlesex University 2007
o BA (Hons) Fine Art: Painting, Wimbledon School of Art 2000
o BTEC Diploma in Foundation Art and Design, Chelsea School of Art 1996
Professional Development
o  Printmaking Intermediate, Richmond Art College Jan 2020-present
o  Printmaking for Beginners, Richmond Art College Summer 2019
o  Lino Printmaking, Richmond Art College Jan 2019
o  Illustrating Refugees' experiences through Drawing with Positive and
Negatives organisation, CPD for Teachers, House of Illustration, March 2019
o  Illustrating the Animal Kingdom, House of Illustration, Kings Cross 2018
o  Photography Workshops 2016