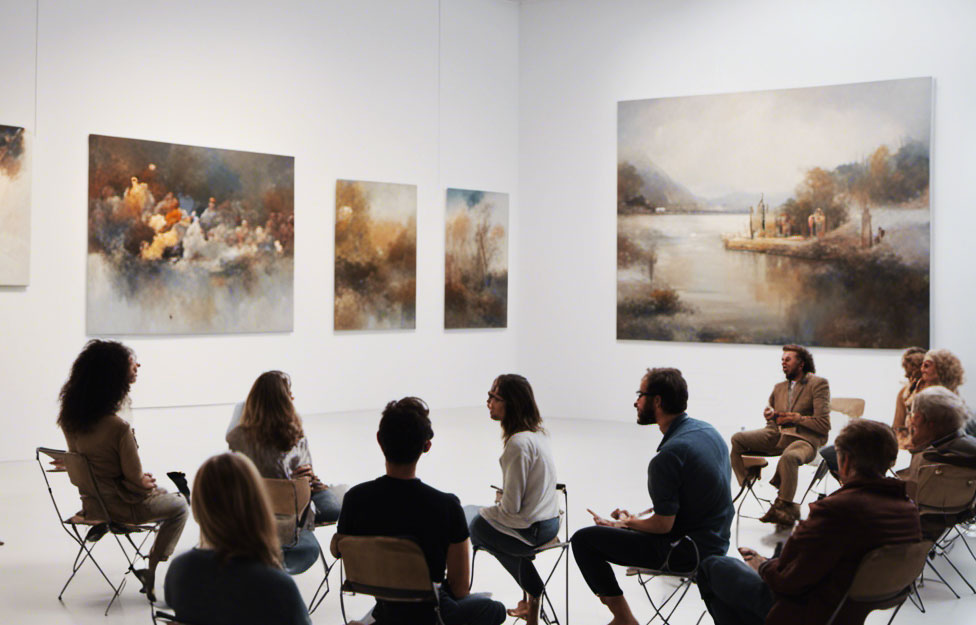 Time
19.00 – 21.00
Days of Week
Saturday ( once a month )
The next Artist Talk date
TBC
Our next guest Artist
JENNIFER MORRISON
Bio & Work Page

Course Description
ARTIST TALK is a series of a new and exciting events Art Class London offers to its students and wider audiences. In our Artist Talks series, Art Class London invites contemporary artists to share the stories behind their work. Each event will introduce a different artist.
This is an opportunity for a contemporary London based artists to showcase their creative talent, technical skills and creative processes within an educational setting.
Through Power Pont Presentation of their work artist will provide insight into their varied practices. The presentation will be followed by Q & A.
Drinks and snacks provided.
We are inviting you to this event where you can interact and exchange with the artists who are creating contemporary art scene today.